We want you to be able to develop your ideas, reach your potential and achieve some amazing things. Some ways we can help you do this are as follows:
BOOST
Boost is a Crowdfunding platform, developed by the University of Hull and Hull University Union, which gives you the help you need to fund your great ideas. Use the website to promote your creative and innovative proposal to friends, family, alumni and fellow students.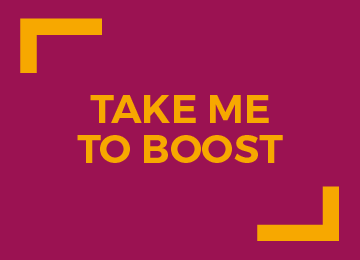 Sponsorship
We encourage activity groups to approach businesses and organisations for support and sponsorship. Get in touch if you're eligable and you want to know how we can help you with this.
Societies Grant
This is funding that comes from society membership subscriptions. All societies can apply for financial assistance with events, trips, equipment and other costs. The societies grant is a transparent process administered by the Societies Executive Committee. You can apply and find out more here.
Coaching Fund
This funding is available to help finance coaching for Hull University Union BUCS & non-BUCS sports teams, to improve the quality of coaching within the AU, improving performance and supporting team development.
Non-Bucs Fund
This funding is available to help finance and improve the running of Hull University Union non-BUCS sports teams with the aim of improving performance, enabling clubs to fulfil their non-BUCS ambitions.
Sporting Excellence Clubs
Sporting Excellence Clubs is a programme delivered by Campus Sport offering support for Athletic Union clubs that provides a development pathway for students to progress from recreational level all the way through to county and international level.
Talented Athlete Programme
The Talented Athlete Programme (TAP) is funded by Campus Sport to support elite athletes during their time at University. Athletes receive a tailored package of core services such as; strength and conditioning, rehab and sport experience support.