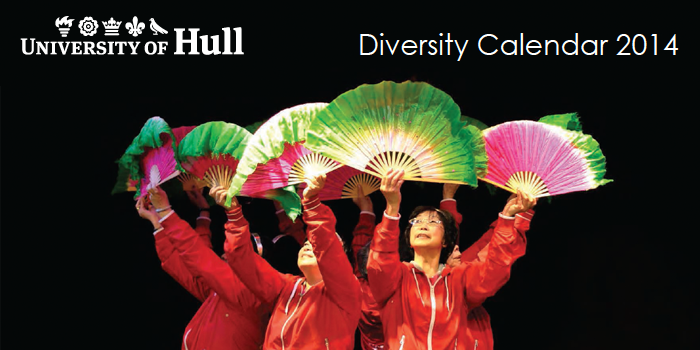 The Equality and Diversity Committee in March 2014 welcomed an online diversity calendar as a useful and practical resource for both staff and students. It provides helpful daily information on different cultural / religious festivals and holidays which can enhance your awareness and understanding of cultural / religious differences and traditions. It is also a handy tool to help you to avoid clashing with key dates if you often organise any student related events and activities.
"With a diverse University population, including students from over 100 countries and over 2500 staff from all over the world, I am pleased to support this valuable resource which helps to promote a better awareness of festivals, celebrations, awareness raising days and key faith/ religious events that will have significance to our diverse student and staff body".

Jeannette Strachan, University Registrar and Secretary and Chair of the Equality and Diversity Committee
Download the Equality and Diversity Calendar
In addition, an outlook version can be downloaded to sit alongside your outlook calendar.
To download the outlook diversity calendar onto your outlook calendar, first contact the Equality and Diversity Office on 01482 46(5732) or [email protected] to receive an email containing the Outlook iCalendar file. Once the file is opened it will appear on your list of 'Other Calendars'.
To view your calendar and the Diversity Calendar combined as one, go to the View tab on your tool bar and click 'View in Overlay Mode'.
If you have any problems, please contact the Equality and Diversity Office at [email protected] or 01482 46(6333).