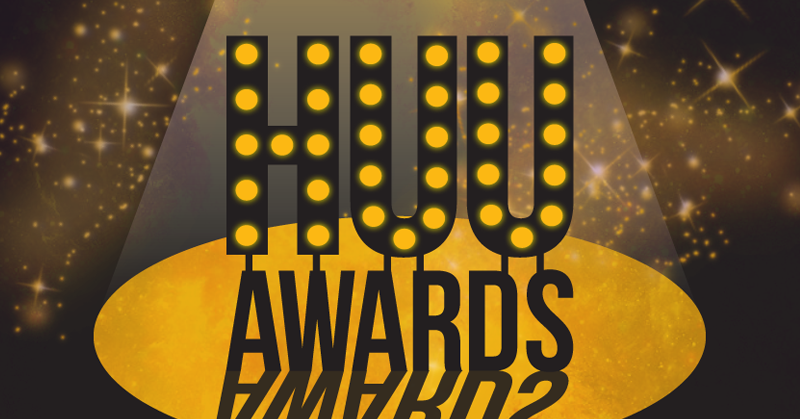 ---
Education Zone Awards
Course Rep of the Year
Anne Robinson for her consistent efforts as a Course Rep for Physics.
---
​Outstanding Contribution to the Education Zone
Wendy Drake for the phenomenal dedication and effort she puts into Education Zone and other meetings, whilst contending with her studies on Placement.
---
Departmental Rep of the Year
Rachel Hughes for her selfless commitment to her role, constantly communicating with students and the Department to secure positive change.
---
Education Engagement Award
Gemma Naylor for being an unsung hero in the Education Zone by quietly and persistently dedicating her time to the people she represents.
Welfare & Community Zone Awards
Welfare & Community Zone Volunteer of the Year
Angela Suriyakumaran for actively contributing and representing the interests of the Welfare and Community Zone.
---
Welfare Zone Team of the Year
LGBT+ for running strong campaigns and engaging more students than in previous years.
---
Advice Centre Volunteer of the Year
Michael O'Donnell for showing professional commitment to his role in the Advice Centre.
---
LINKS Award
Bethany Walton for being a vital member of LINKS and for stepping up as Events Service Leader.
Sport Zone Awards
Most Dedicated AU Club Member
Osaro Otobo for using her wealth of experience and passion to improve the Women's Basketball club.
---
Most Dedicated AU President
Laura Huntenburg for going above and beyond as President of Women's Rugby Union.
---
AU Long Service Award
Sophie Darragh for selflessly giving 8 years of commitment to Ladies Hockey.
Activities Zone Awards
Derek Forster Award for Outstanding Commitment to HUSSO
Grace Bishop for her outstanding commitment to the Greenspace project, using innovation to improve the scheme.
---
ISA: International Volunteer of the Year
Sabina Bujdei for determinedly working to improve the quality of the International Students Association, by securing new trips.
---
Media: Best Contributor
Josh Baker for devoting his time to encouraging the growth of Hullfire TV.
---
RAG: Fundraiser of the Year
Swing Dance Society for their 24 hour Dance-A-Thon during RAG Week.
---
Society of the Year
Computer Society for providing innovative events for their members.
---
Activities Zone Team of the Year
RAG for developing new events to encourage and help students fundraising.
The Big Three
Volunteer of the Year: The John Franks Memorial Award
Daryl Jones for running some inspiring campaigns around mental health and raising awareness on campus.
---
The Julie Watson Memorial Award
Sophie Darragh for supporting the development of Ladies Hockey over the last 8 years.
---
Outstanding Work for the Students' Union
Simon Hernandez for providing 2 years of dedication to HUU and for improving student experience for Scarborough.