Written by Isobel.
All views are Isobel's.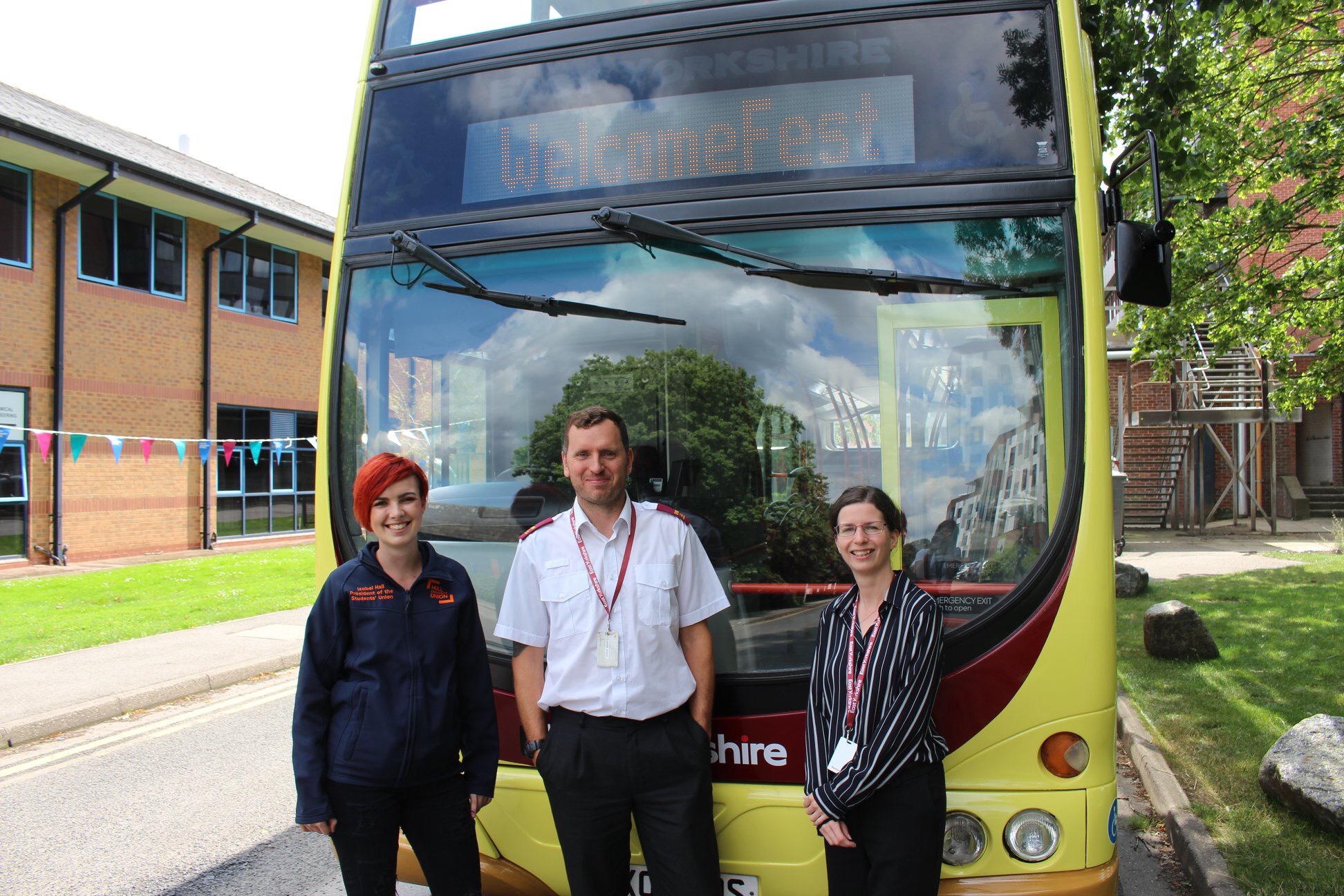 When I was elected to be President of the Students' Union, safety on and around campus was a key manifesto pledge, in particular, expanding the Asylum Night Bus Service to drop students off around the local area. Therefore, I am really pleased to be able to announce and release further details about the brand new Night Bus scheme I have launched with East Yorkshire Busline.
Asylum nightclub and a Wednesday night out is a firm favourite amongst many of us, and as we're continually working towards making it one of the safest nights out in Hull, this ensures that we are able to enjoy it even more! Being able to take this one step further and offering an affordable option for students to get home safely, I think, is simply amazing.
How much is the Night Bus?
The Night Bus is only £2.00 flat fare which you can either pay on the bus or get a full trimester worth of Night Bus 107 travel on the East Yorkshire Buses app (see information on the app below).
Where does the Night Bus stop?
Where

Time

University (outside Asylum)

01:15

01:45

02:15

03:10

Princes Avenue (Pearson Park)

01:20

01:50

02:20

03:15

Spring Bank (Vane Street)

01:25

01:55

02:25

03:20

Beverley Road (Welly Club)

01:28

01:58

02:28

03:23

University (outside Asylum)

01:35

02:05

02:35

03:30
You can find a full detailed map of the route here.
How to download the East Yorkshire Buses app?
Download the East Yorkshire Buses app for free from the App Store or Google Play Store.

Tap the 'Mobile Tickets' option in the menu and scroll down to the 'Hull University' section.

Buy the 'Late Night Bus 107 term ticket'.

Every time you travel on the Night Bus, just scan your app ticket.
Need more information about the late-night bus or special student passes? Ring East Yorkshire Busline on 01482 592929, open 8.00am - 6.00pm, Monday - Saturday.