Tell us what you think!
Posted 25 November 2020
Tell us what you think, what you really really think
Tell us what you think, what you really really think
If you're a registered student at the University of Hull, at some point this year you will receive an email from [email protected] to your student email address inviting you to complete a Member Insight Survey about Hull University Students' Union. The image at the top of the email will look like this one below.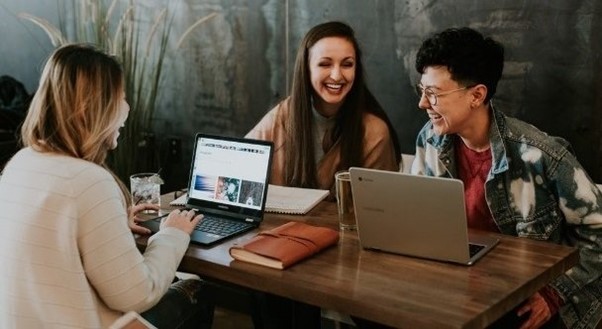 When that email hits your inbox, you could ignore it and not bother doing the survey. But that would be letting us off the hook.
Here's why it's in your best interests to open that email, click on the survey link and fill it in…
As a thank you to everyone who completes the survey, you will have the opportunity to enter a prize draw to win £50, £75 or the top prize of £100!
You get to tell us what you really think
The good, the bad and the ugly – we want to hear it all. There are some questions about your experiences of your studies, about the students' union services, events and opportunities and a few about your wellbeing. We want your honest opinions here.
You are a valued member of Hull University Students' Union
Since this is your students' union (the clue is in the name), you should have your say on what is and isn't working for you. The more students that fill in the survey, the more that our direction, our campaigns, our work, is driven by you, our members.
Your feedback shapes our strategy and campaigns
The member priorities for our new five-year strategy came from students like you filling in surveys in recent years. Your elected President team uses survey data to help inform their campaigns and projects. Throughout the year, we will also be using survey data to report to our Board of Trustees and to all student members on our progress in achieving our objectives and priorities, so it's vital that we hear from you - whether you think the students' union is brilliant, irrelevant, or somewhere in-between!
You'll only be invited to do the survey for one month in any year
The whole of the Hull Uni student population is segmented into 9 at the start of the year and just one ninth of our members are emailed a survey invitation and email reminders in any given month. So everyone has the chance to fill in the survey and enter the prize draw once per academic year.
For example, if you receive your invitation in November/December, we encourage you to jump straight into the survey there and then before the closing date as you won't have the chance to do it, or enter the prize draw, again in this academic year!
If you would like to know more about the Member Insight Survey, please email Nicole Steele, the Student Voice Manager, on [email protected].