Have you got a suggestion to improve our services, an idea for a campaign or something you feel passionate about? We want to hear it! Your idea can be about your Students' Union, the university, the local/regional area or a national idea.
How does it work?
Once you have submitted your idea through the form below, the Students' Union Campaign Team will decide which of three categories it falls in to: Feedback, Policy or Gather Support. You'll receive a personalised email from the Campaign Team advising you of the next steps to take.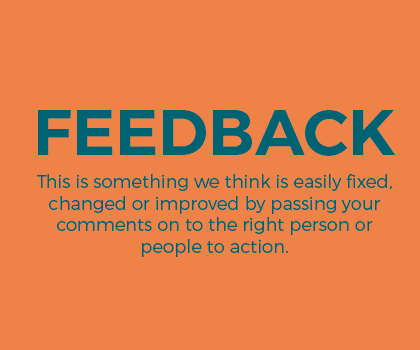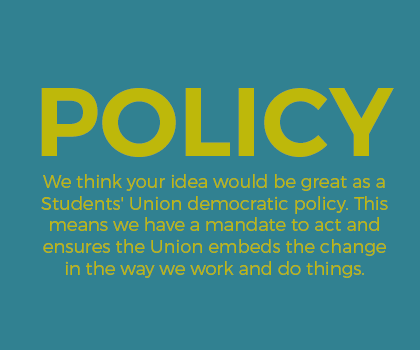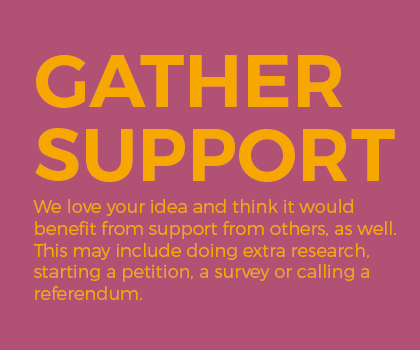 Academic Rep Support
If you're experiencing an issue with your course, you can get in touch with your Academic Rep. An Academic Rep is a volunteer student who represents students on your course and works with the University on feedback they gather, to improve the student experience. You can find out who your academic rep here.